︎ Papercraft
︎ Marketing


Hornblower Cruises Microcontent


Hornblower Cruises & Events is a charter yacht company with locations in California, New York City, Washington, D.C., Virginia, Chicago, and Canada, which specializes in celebrating milestone and life events, such as vacations, weddings, corporate functions, tourism, and so on. They came to Column Five to boost their social presence and brand awareness, as social media is a main resource for people looking for celebratory inspiration.

We wanted to create visual content that captured the fun and excitement of their services and decided to experiment with papercraft, a dream project of mine, because it is a unique medium with lots of experimentation, and much different than the majority of work we do in house (and I get to work with my hands!)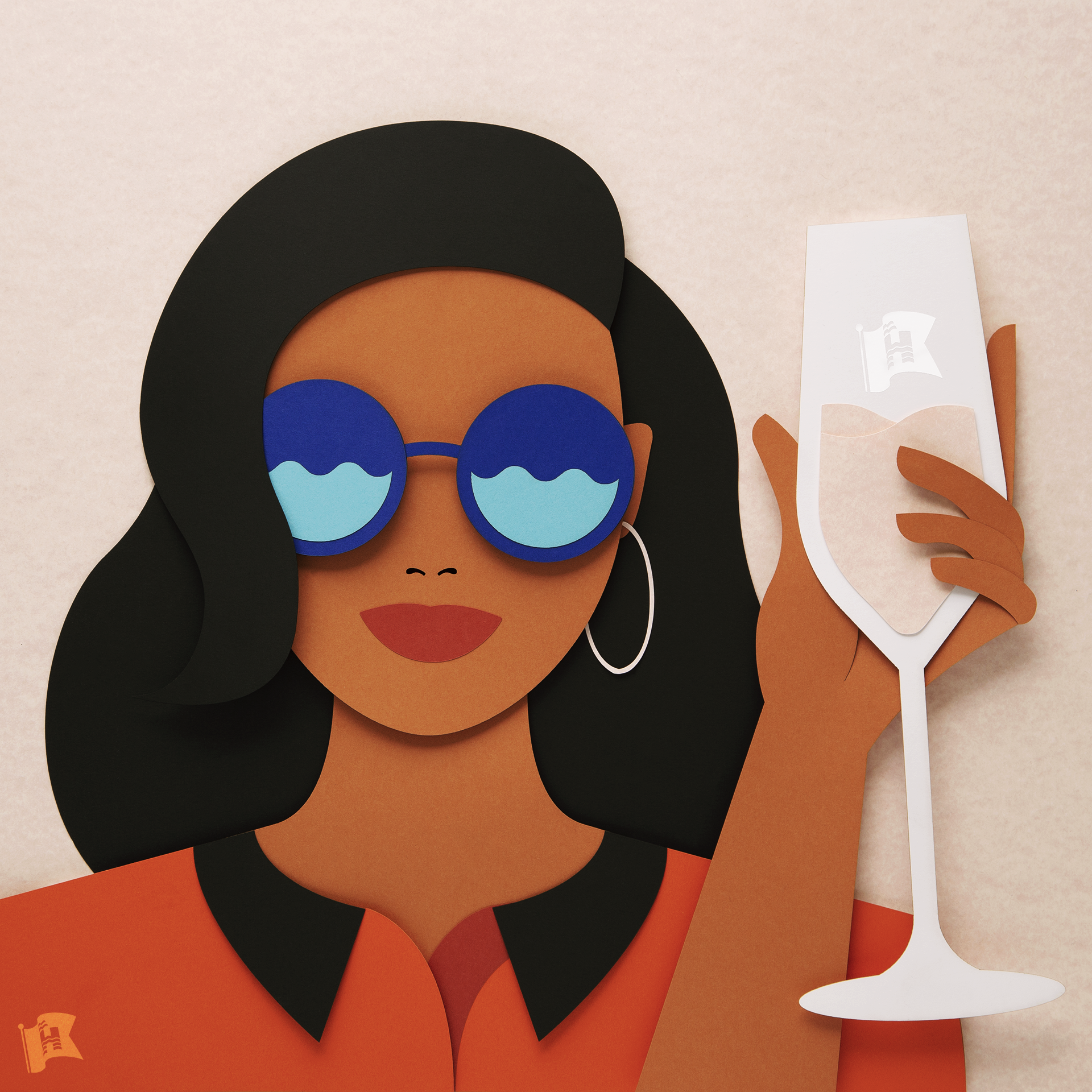 We were tasked with creating 11 compositions depicting wedding moments, private events, and corporate celebrations. It is also the largest papercraft project we've done at the time. We solidified each composition with a basic sketch on paper, then onto digital illustrations before we worked with paper. This crucial step allowed us to understand how to layer each piece on top of each other to create depth.

From there, we organized the digital shapes in separate color files to make the handoff to the laser printer seamless (highly recommended when working with lots of intricate pieces). Selecting paper and materials was also an important step in the process. We sourced paper from various manufactures and went with a thick cardstock and purchased different types of adhesives (scotch tape, heavy duty tape, double-sided tape, gluestick, glue rollers, super glue), each serving a different purpose to assemble and support the final pieces. To take things up a notch, some compositions had more dimensional constructions to bring the pieces to life.



Lastly, we shot each visual top down and edited in Photoshop to bring out the vibrancy of the paper color and texture.

The project was a unique challenge from start to finish, requiring lots of trial and error to figure out how stack pieces on top of one another, how to manipulate paper and shadows, and how to manage timeline and budget expectations, but overall saw great success in Hornblower's increased social engagement, and also led to another great papercraft opportunity with our partners at Zendesk.


---
Account Director: Desiree DeLattre
Project Manager: Shea Costales
Senior Project Manager: Jonathan Sweet
Art Director: Katie Raney
Designer: Rendell Ascueta

Shoutouts to Kellyn Kawaguchi, Desiree DeLattre, Lauren Breen, and Shea Costales for the extra design hands!
---
© 2022 Rendell Ascueta | All Rights Reserved