︎ Brand Strategy


SOFAR Brand Refresh

The San Francisco-based software company, Spoondrift, uses the largest network of marine sensing devices to determine accurate weather forecasts by collecting underwater insights across all five oceans. Their main focus is to connect humanity to the ocean.

After merging with OpenROV, a supplier of advanced underwater telerobotics, they required a new identity to attract new consumers and to potentially establish accordances with governments. Inspired by brands such as Patagonia, Arteryx, DeWalt, and Apple, they called upon Column Five to refresh their brand with a new, strong visual identity to set themselves apart from other start-ups companies in their field.



To start, Column Five curated a questionnaire for stakeholders to identify the merger's key attributes. We used these attributes to compile a list of 93 potential name options (with domain availability included), including 8 from the client. After much deliberation, we selected SOFAR from the clients' internal brainstorms, which is defined as an instrument that measures sea range and positioning in the event of deep water explosions.

Over the course of a month, we sketched a variety of marks, type explorations, logomark combinations, and color palettes for SOFAR.



We followed these efforts with the creation of their brand guidelines (logo use cases, color palette, approved patterns, typography, etc.), which informed their design team in the website refresh.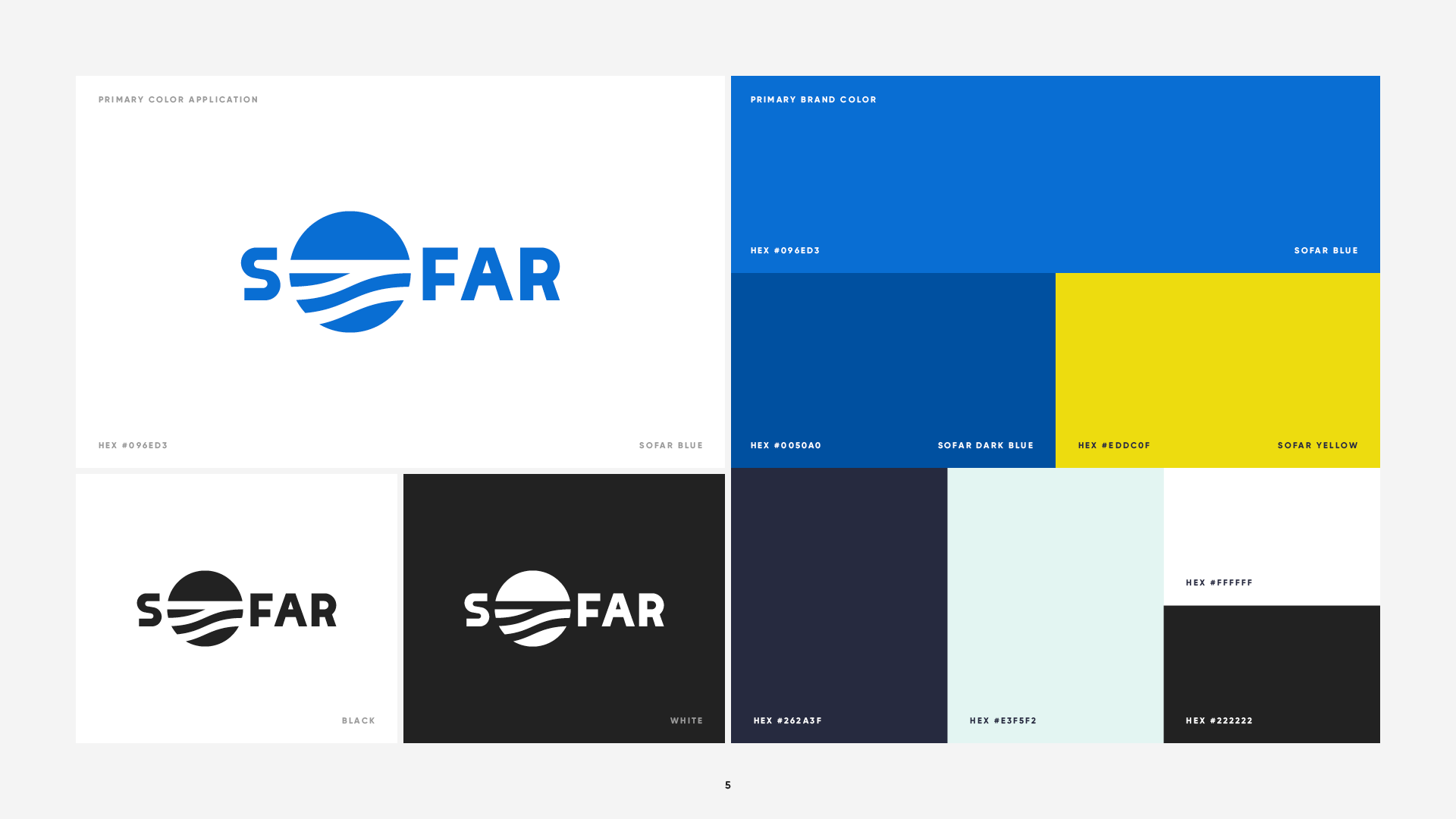 ---
Account Director: Travis Keith
Project Manager: Jonathan Sweet
Art Director: Ko Kawazoe
Designers: Rendell Ascueta, Brigitte La

---
© 2022 Rendell Ascueta | All Rights Reserved